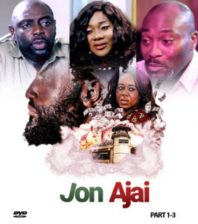 Starring: Moses Samuel, Seun Akindele, Segun Arinze, Mercy Johnson
Synopsis:
After nineteen years in prison, a man who once had it all, returns to society to reclaim a life that was virtually stolen from him.
Review:
Jon Ajai (Moses Samuel) had it made. He was a skilled poker player who was married, wealthy, and good-looking. But one night changed it all when he carelessly drove drunk and killed pedestrians. He was sentenced to twenty-four years in prison for his negligence and the news devastated his wife who later learned she was pregnant with twins.
During Jon's detainment there was a massive fire at the …
Read More