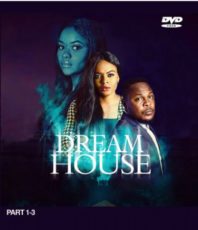 Starring: Femi Jacobs, Matilda Obaseki Mozia, Kehinde Bankole
Synopsis:
A couple expecting their first child purchases a home riddled with the ghost of the previous owner.
Review:
Akin and Elena (Femi Jacobs & Matilda Obaseki) were blissfully married, expecting their first child, and in the midst of purchasing their first home. After moving in, strange things began to occur. Doors mysteriously slammed, voices echoed in the air, and Elena had sightings of a ghost. Akin was oblivious to it all and thought Elena was losing her mind.
After constantly running in fear and losing her unborn child as a result, Elena changed her …
Read More