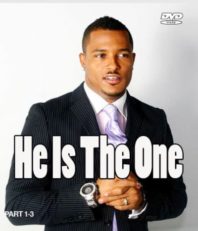 AKA: THE REAL MAN
Starring: Van Vicker, Prince Nwafor, Nazo Ekezie, Amanda Ebeye
Synopsis:
When it comes to their marriages, Alicia and Ella would exchange places in a heartbeat but one of them isn't exactly forthcoming about their husband.
Review:
Ugochukwu (Van Vicker) loved his wife, Alicia (Nazo Ekezie). Like any couple, they had occasional spats but he was always apologetic and forgiving whether it was his fault or not. Alicia equated Ugo's compassionate spirit as "too easy" and questioned his manhood.
When Alicia got together with bestie, Ella (Amanda Ebeye), she voiced her mixed feelings about Ugo. Ella, on the other hand, had a controlling spouse that physically abused her. Both unsatisfied with their husbands, each thought the other had the better man.
Let's Talk. This is a classic case of the adage "the grass isn't always greener." We have contrasting marriages with two women that wanted the type of man that the other had. Their friendship wasn't one of jealousy but after hearing about Alicia's passionate husband, Ella was embarrassed at first to admit her husband slapped her around.
It was the modern man versus the macho man with husbands that were night and day, both figuratively and physically. Ugo respected his wife as a partner while Greg (Prince Nwafor) treated Ella like a live-in maid. When they realized their wives compared them, both men were immersed in superiority and highly insulted.
This exploration of contrasting men was the front burner disparity but other than that, there wasn't much of a story. Due to a twist at the end, one couple learned a lesson at the expense of the other.  
The lessons here are twofold: 1) Sometimes people don't fully appreciate their blessings until they're gone and 2) When it comes to abusive relationships, women should come up with an exit strategy at the first incident of violence.
It's my opinion that the best thing a woman can do for herself is be self-sufficient. Money is power. Women should have a source of income and a secret bank account their husbands don't know about. (wink-wink)
This movie is also known as "The Real Man." Duplicate titles happen a lot in the industry but this one is befitting for the story. The question becomes which of the men were the real man? Both had desirable and unattractive attributes.
There was a blooper or two. There's a scene where a culprit was cleaning up a murder scene. Supposedly he was cleaning up blood but somehow there was no blood on the sheet that the dead body was wrapped in. How could that be?? Also, when the neighbors heard the ruckus and tried to get into the apartment, they broke the door down so easily…
Casting & Performances. Van Vicker was a no-brainer for the role of Ugo. He has a natural charisma to his advantage but something about his chemistry with co-star, Nazo Ekezie was off. Their make out scenes seemed awkward and they looked mismatched. Overall there was a balanced mix of seasoned and newer faces in the cast.
Ugo represented the ideal man for some but he was just too flawless. He was a bit fantastical but that's forgivable because that's why we watch movies – to forget reality for a bit and engage in a little fantasy. RECOMMEND