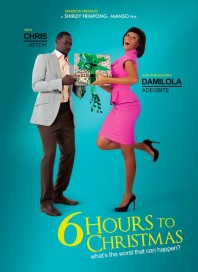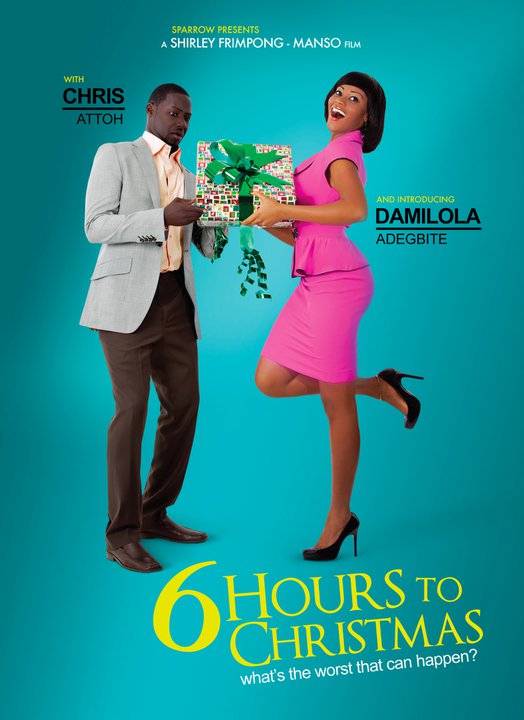 Title: 6 HOURS TO CHRISTMAS (1 & 2)
Starring: Chris Attoh, Damilola Adegbite
Synopsis:
It's the night before Christmas and there's a beautiful evening planned for Reggie and his girlfriend however, the plans go astray when Reggie receives a "gift certificate" from a co-worker that can only be redeemed in her bedroom.
Review:
Just a few hours away from Christmas, Reggie (Chris Attoh) received an offer to sleep with a co-worker that he'd been attracted to for the longest. While his girlfriend waited at home, Reggie had to make a quick decision of whether to "hit it" or not.
Let's Talk. This is a clever "dramedy" that keeps an audience on it's feet. Pebbles (Damilola Adegbite) made her intentions clear and Reggie was intrigued. The evening tumbled into a series of unexpected events that caused their time together to be unforgettable.
At one point during the movie, it was revealed that Pebbles was having a secret affair with a married man. When he appeared at her home unannounced and saw Reggie, he had the nerve to ask Pebbles if being faithful was too much to ask. He's married for crying out loud! He's cheating on his wife with her!
It's amazing that men actually expect loyalty while they play the field. Nonsense. In general people shouldn't ask for what they're not willing to give. Period.
Also interesting was that as Reggie and Pebbles spent the evening together, his girlfriend repeatedly called his cell phone. Women should STOP calling a man six and seven times in a row when they don't pick up. Trust me, he got the call the FIRST time!! Men are more attached to their phones than any woman on the planet!!
What women are really saying with the repeated calls is "I'm not cheating. I'm home twiddling my thumbs waiting for you." Take a lesson from Reggie's girlfriend (Marian Lempogo) and even the score. You know what they say – two can play. (wink wink) 
Overall, "6 Hours to Christmas" was truly engaging and the acting was great. There were plenty of laugh out loud moments and the best news is that there are only two parts. Merry Christmas! RECOMMEND