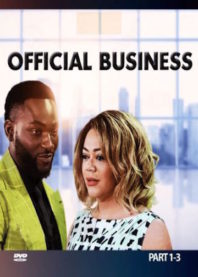 Starring: Nadia Buari, Gbenro Ajibade, Roslyn Ngissah
Synopsis:
A one night sexual encounter turns awkward when the two wind up working at the same firm and become rivals.
Review:
While hanging out one evening with a co-worker, Soma (Nadia Buari) met Greg (Gbenro Ajibade) for the first time. After some small talk the two ended the night in her bed.
Soma worked as a Senior Manager and she later learned that another manager was being transferred to her office. That person coincidentally turned out to be Greg, her one night stand.
The two were unaware that they were employed by the same firm …
Read More