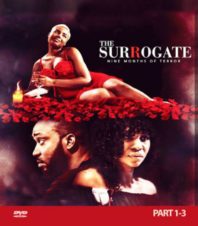 Starring: Nse Ikpe-Etim, Frederick Leonard, Nancy Isime
Synopsis:
A married couple unable to conceive a child receives an offer of surrogacy from the wife's sister, unaware of her sordid intentions.
Review:
After five years of marriage, Amara (Nse Ikpe-Etim) had not been able to produce a child with her husband, Ikem (Frederick Leonard). Life seemed to take a turn for the worst when she had to have an emergency hysterectomy.
But not all was lost because Amara's sister had just returned from a six month stay in jail and offered to be their surrogate. Ikem had misgivings at first but then conceded to his wife's …
Read More