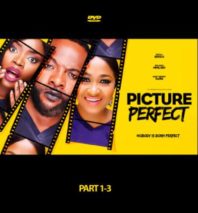 Starring: Mary Remmy Njoku, Bolanle Ninalowo, Bisola Aiyeola
Synopsis:
A night of car trouble turns a woman's life upside down when she meets a thug that incorporates himself into her life.
Review:
Kumbi (Mary Njoku) was a tailor on the rise. As a dedicated fashion stylist she dressed many including celebrities. On her way to delivering a dress one evening, she encountered car trouble. Stuck in an isolated area, she happened upon Jobe (Bolanle Ninalowo), a local thug, who offered to watch her car overnight and called a taxi.
On the following morning, Kumbi arrived with a mechanic and her car was fixed on …
Read More